110 years of HERACLES Group
We celebrate 110 years of creation, avant-garde and social contribution
2021 is a milestone year for us. We proudly celebrate 110 years of history and successful operation, but at the same time we set even higher goals for tomorrow. Goals that allow us to continue to walk the path of innovation that we have defined and create value for our employees, our partners, society and the national economy.
It all started 110 years ago in Drapetsona…
In 1911 we laid the foundations of a large organization that was built to shape the face of modern Greece and to be established as a synonym of industrial development. From a small enterprise in Drapetsona we reached the 5 continents and continue with the same determination, courage and passion for creation. In our long history, we are proud that we have managed to be a constant source of innovation and a top choice for the "feats" of the construction sector. Equipped with high know-how and our reliable and innovative solutions, we consistently play a leading role in every emblematic project that has changed the face of the country and has upgraded the quality of life of citizens.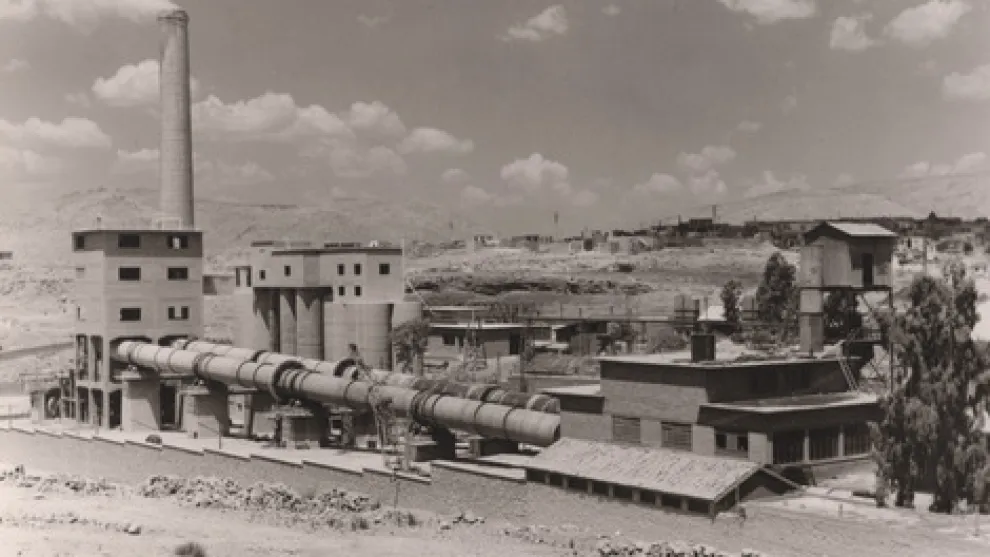 Protagonists, our "everyday heroes"
Walking into the second century of our operation, our "heroes" remain the thousands of our people who have worked all these years and continue with vision, courage, perseverance and dedication.
Together we build a more sustainable tomorrow
For 110 years we have been producing, innovating and evolving with a commitment to the principles of sustainable development, circular economy and social responsibility. We continue to resolutely turn every challenge into an opportunity, to lead with confidence the developments in the building materials sector and to be a growth factor for our country and group. Our vision is to build a world that is different, more humane, more "green" and more sustainable.
We operate with responsibility
Inspired by mankind and the principles we stand for, on the occasion of the 110th anniversary, we launched the multifaceted Corporate Social Responsibility program "One more feat". Our goal is to further strengthen society, to care for the environment, to strengthen local entrepreneurship, to support young people and their dreams, to care for socially vulnerable groups, and to contribute to public health.
110 years together, in your every feat
With respect to our tradition and guided by our vision, at HERACLES Group we continue to pioneer, to create, to transcend boundaries, to inspire and get inspired with a single purpose; to be the most valuable ally in any project that changes the face of Greece. To be together, supporters in every small and big feat, next to every fellow citizen. To be together, in your every feat.