At HERACLES Group we are committed to operating using our resources efficiently and prudently, improving the reliability and life cycle of our products, while reducing the impact on the environment.
We improve the CO2 emissions from our production facilities, optimize our energy footprint while at the same time systematically control and limit the the gas emissions resulting from our activity.
Image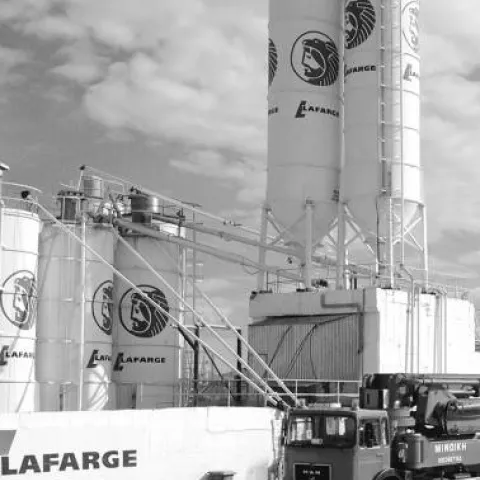 We address climate change by making our processes more energy efficient and developing products with low CO2 emissions. We constantly adapt our operational procedures into a more sustainable approach in order to reduce our environmental footprint. To this extend we use alternative raw materials, such as fly ash, slag, natural pozzolanic materials, as well as other by-products that reduce emissions during cement production.
In 2012, the use of calcareous slag, a by-product of the iron and steel industry, and dry ash, which is a by-product of power plants, began.
The use of these two materials resulted in an extremely positive effect on all processes related to clinker production, with benefits in both energy efficiency and emission reduction.
In particular, through the use of these by-products as raw materials the plant was able to achieve: 8-10 percent substitution of natural raw materials, increase in mill production (t/d), decrease in mill specific energy consumption (kWh / t ), increasing the production of the rotary kiln (t/d), reducing the specific heat consumption (MJ / t) and reducing NOx emissions (mg/Nm3) by 20 .
Through heracles-footprint.gr microsite, carbon dioxide emission measurements for our plants in Volos and Milaki Evia are available to the relevant stakeholders.