Companies of HERACLES Group
HERACLES Group, a member of Holcim, is the largest cement producer in Greece, having more than 110 years of presence in the industry.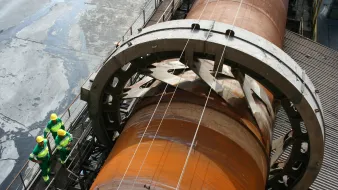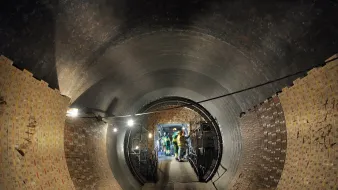 For over a century, HERACLES Group has played a leading part in major projects by catering for every diversified need for cement, concrete, aggregates and industrial minerals.
Εquipped with a network of more than 30 production and commercial facilities throughout Greece, HERACLES Group is developing and providing differentiated and reliable products as well as innovative solutions from the conception to the completion of each construction.
The companies of the Group – HERACLES GCC, Lafarge and LAVA – have linked their name with high quality and aesthetics, innovative solutions and excellent service.
Cement in Greece is interwoven with the name of HERACLES GCC and as the largest cement industry in the country, it has contributed to shaping the image of modern Greece. Since 1911 HERACLES GCC has been a leading company in the most important projects from road networks and bridges to airports, ports, hospitals and schools. With a range of bagged and bulk products, the company meets the highest demands of different needs and projects, while at the same time offers continuous state of the art technical support.
Lafarge, having developed significant know-how in concrete, has established itself as a reliable partner that focuses on innovation, quality and aesthetically pleasing results. The company offers diversified products and smart value-added solutions that cover every application in the construction sector, from the largest infrastructure projects to architectural decoration applications. Another element that differentiates Lafarge, is the unique services and technical support it provides to customers. Providing the "Installation and Finishing" service it undertakes the application of special concrete with specialised installers.
Counting more than 60 years in the mineral sector, LAVA operates in extracting, processing and trading pumice, gypsum, pozzolan and silicate. The company offers diverse and innovative solutions to constructions, geotechnical projects, agriculture and industry. It is one of the most dynamically developing companies in its sector, with significant export activity.
Geocycle Hellas is the leading provider of industrial, agricultural and municipal waste management services. Geocycle applies the advanced technology of "co-processing" and utilizes the infrastructure in the cement industry for the sustainable solution of the modern challenges related to waste management. This practice allows energy recall and material recycling. Geocycle manages more than 10 million tons of waste annually, thus contributing to the promotion of the circular economy and the transition to a planet without waste.