ECOPact: the first green concrete 
The green concrete series with 30% lower CO2 emissions and top performance
We identify new roads for a climate-neutral and sustainable construction industry, constantly enriching our "green" product portfolio with advanced solutions that combine innovation with an improved environmental footprint. Lafarge's new ECOPact series is the first "green" series of concrete in the Greek market with a low carbon footprint.
ECOPact ensures a 30% reduction in CO2 emissions compared to traditional concrete, without compromising on performance and bears the "green" ECO mark of Holcim.
What could you do with the savings of 1m3 of ECOPact? *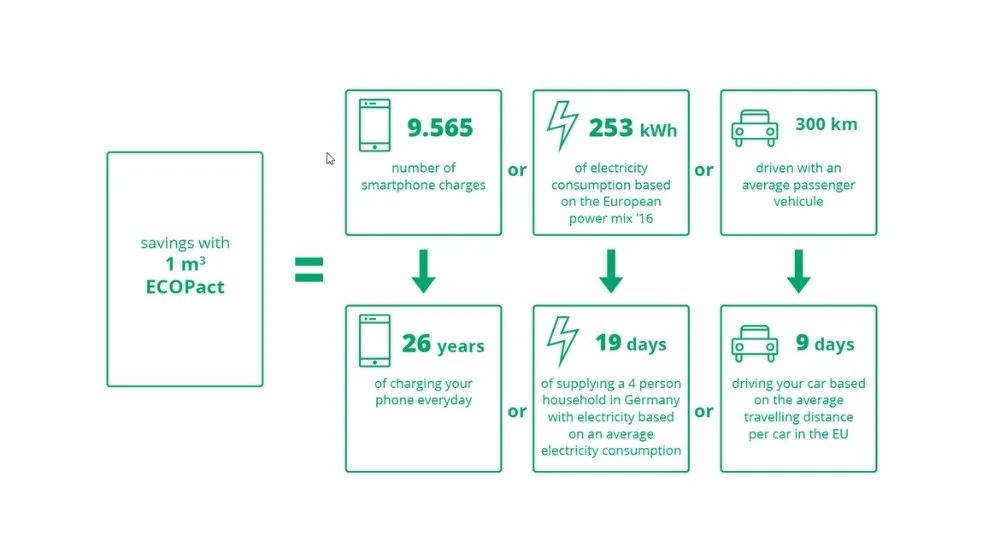 *C25/30 with 30%savings in comparison to a standard mix design with CEM I/OPC based on the Holcim global average
The series is available in the below categories:
C 16/20
C 20/25 XC1 - C 20/25 PILES
C 25/30 XC2/XC3
C 25/30 XS1/XS2
for all the respective environmental exposure requirements, while it is the new "green" proposal for every construction project of technically high requirements and specifications in terms of their environmental footprint. 
Lafarge ECOPact series is suitable for any construction project of high requirements and ideal for projects in which the improved environmental footprint adds value and enhances the sustainability characteristics, such as: