TOGETHER WE BUILD PROGRESS
WHAT IT MEANS TO WORK AT HERACLES GROUP 
At HERACLES Group, a member of Holcim, we operate towards our purpose: to build progress for people and the planet. We are committed to leveraging our expertise towards sustainable construction, reducing the environmental footprint of our activity, developing new green solutions and building more energy efficient buildings with fewer resources.
At the HERACLES Group, you will join a team of 650 people nationwide and 70,000 people worldwide, characterized by passion, an emphasis on pioneering and achieving high performance. Our passion and culture of high performance inspire us to deliver the most innovative and sustainable construction solutions that accelerate the transition to sustainable construction. And to make an even bigger difference, we foster a culture of collaboration that empowers people and supports the communities where we operate.
We believe that only by establishing an environment of respect and trust, where everyone can grow and prosper, we can build the world we all want to live in. Each of us can contribute something unique to this cause. Whether this is through a commitment to sustainability and innovation, a belief in the power of collaboration and diversity, or a passion for learning.
Join us to build progress.
JOIN US TO BUILD PROGRESS
At HERACLES Group we have six principles that govern the work experience of all our people. By choosing to work in our Group and build progress with us, you become a member of a company based on the following pillars:
INTRODUCING HERACLES GROUP
HERACLES Group, a member of Holcim, is the largest cement producer in Greece, having more than 110 years of presence in the industry. For over a century, HERACLES Group has played a leading part in major projects by catering for every diversified need for cement, concrete, aggregates and industrial minerals. Εquipped with a network of more than 30 production and commercial facilities throughout Greece, HERACLES Group is developing and providing differentiated and reliable products, as well as innovative solutions from conception to completion of construction phase having as a vision to lead the transition to sustainable construction.
Holcim Group
As a global leader in innovative and sustainable building solutions, Holcim Group supports green cities, smarter infrastructure and improves living standards around the world. With sustainability at the core of our strategy, we are becoming a net-zero company, with our people and communities at the heart of our success. As a global leader in material recycling, we are leading the construction industry's transition to sustainable solutions. Our offering focuses on four main areas: Cement, Ready-Mixed Concrete, Aggregate and Solutions & Products. Our business is powered by our 70,000 people around the world who are passionate about building progress for people and the planet.
MEET THE HERACLES GROUP FAMILY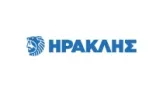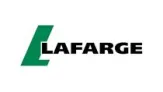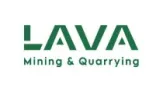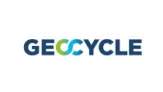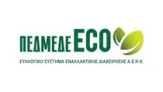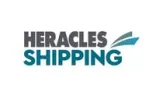 WHY IT MATTERS
Building the world we want to live in
Our world is growing, with the global population expected to reach 10 billion by 2050. Rapid urbanization means that 70% of people are expected to live in cities by the same date. With 1.6 billion people lacking adequate housing and sanitation, we need to build liveable cities that work for all. At HERACLES Group, we are part of the solution. And you can be too. Be part of our vision to become the global leader in innovative and sustainable building solutions. Together, we have an important role to play in accelerating our world's transition toward a net-zero future. Build progress with us