HERACLES Group performed an environmental clean-up action in Rio
Joining forces with the divers group "We Dive We Clean" to clean up the local port
Fulfilling its commitment to a "greener", cleaner and more sustainable future with zero waste, Geocycle Hellas, a member of HERACLES Group implemented an environmental initiative to protect the aquatic ecosystem along with the Distribution Center of HERACLES G.C.C. in Rio. They joined forces with the team of divers "We Dive We Clean" aiming to clean the seabed of the port of Rio, cultivate environmental consciousness and raise awareness on issues of protection of the Greek seas.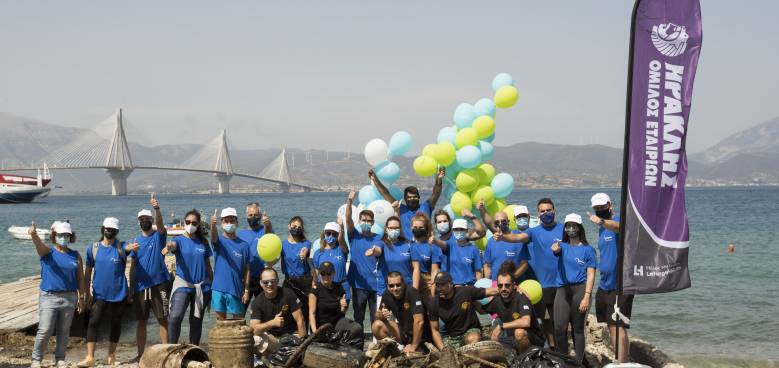 Specifically, on the occasion of the World Clean-up Day, on September 18, the volunteer divers managed to recover from the bottom of the port in Rio over 150 kg of waste ranging from vehicle tyres and batteries to bottles. Dozens of volunteers from Geocycle Hellas and the Distribution Center of HERACLES G.C.C. in Rio offered valuable assistance focusing on the coast clean-up, while at the same time conveying a powefu message to maintain our seas and coasts clean.
Ms Lena Belsi, Head of Geocycle Hellas, stated "For all of us at Geocycle Hellas, the respect and care for the environment, as well as the protection and conservation of natural resources are non-negotiable priorities that guide us every day. We listen to the local needs and talk to the local communities, creating the right conditions for the joint protection of nature. The clean-up action at the port and coast of Rio is another initiative for the protection of natural ecosystems with the vision of a sustainable tomorrow with zero waste".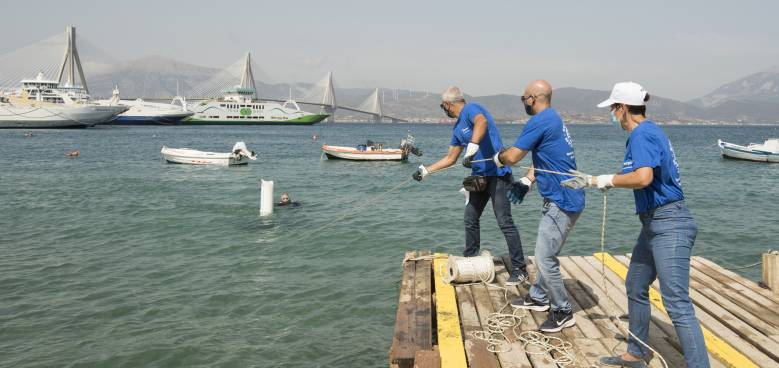 Geocycle
Geocycle is the leading provider of industrial, agricultural and municipal waste management services. It applies the advanced technology of "co-processing" and utilizes the infrastructure in the cement industry for the sustainable solution of the modern challenges related to waste management. This practice allows energy recall and material recycling. Geocycle manages more than 10 million tons of waste annually, thus contributing to the promotion of a circular economy and the transition to a waste-free planet.
HERACLES Group of Companies
HERACLES Group, a member of LafargeHolcim, is the largest producer of building materials in Greece, with more than 100 years of presence in the market. With a network of 33 production and commercial facilities throughout Greece, the Group leads the transition of the building materials sector to a lower carbon sector that applies the principles of the circular economy regarding the use of resources. HERACLES Group offers to the Greek and international market innovative products and sustainable solutions that meet the differentiated needs of its customers as well as the requirements of the modern sustainable constructions.
More information is available on www.lafarge.gr
Follow us on Facebook @Xtizoume Mazi, LinkedIn @HERACLES Group, YouTube @Όμιλος ΗΡΑΚΛΗΣ and Instagram @Όμιλος ΗΡΑΚΛΗΣ