HERACLES Group operates eleven active quarries that serve the extraction of raw materials for its factories. In addition, through our subsidiary company LAVA we handle three quarries of industrial minerals (pumice, gypsum and pozzolan).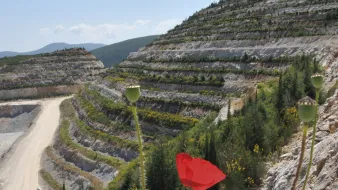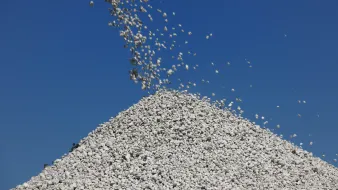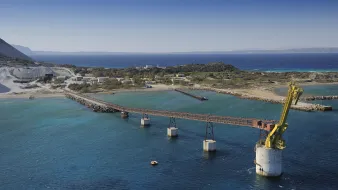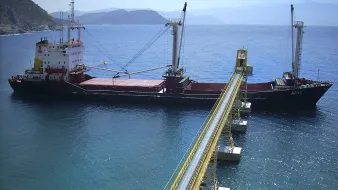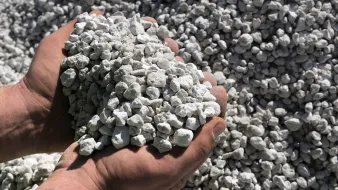 Find the addresses of the Quarries here
Almyros Quarry
PLATANOS - GRASIDIA REGION
37100 ALMYROS
VOLOS
Arta Quarry
KAMPI ARTA
47100 ARTA
ARTA
Mesaio Quarry 
MESAIO THESSALONIKI
54500 MESAIO ORAIOKASTRO MUNICIPALITY
THESSALONIKI
Mytilini Quarry
PYTHARIA PIGI
81100 PIGI LESVOS
MYTILINI
Aliveri Quarry 
TSAROUHA LOCATION
34500 ALIVERI
CHALKIDA
Araxos Quarry
KATO AHAIA PATRAS
25200 ARAXOS
PATRAS
The rehabilitation of quarries is both a challenge and an obligation for us. In addition to the quarry rehabilitation plan submitted within the context of the licensing process, all our quarries have a rehabilitation plan in accordance with the standards of LafargeHolcim Group and the Sustainability philosophy of HERACLES Group.
Ensuring biodiversity in the regions where our quarries are located, is of utmost importance. We examine the active quarries in order to assess their importance in terms of species conservation and develop biodiversity plans for each facility for all the key regions. These actions are integrated into the existing rehabilitation plans for every quarry.